​​​Transforming Your Organization Through Learning and Development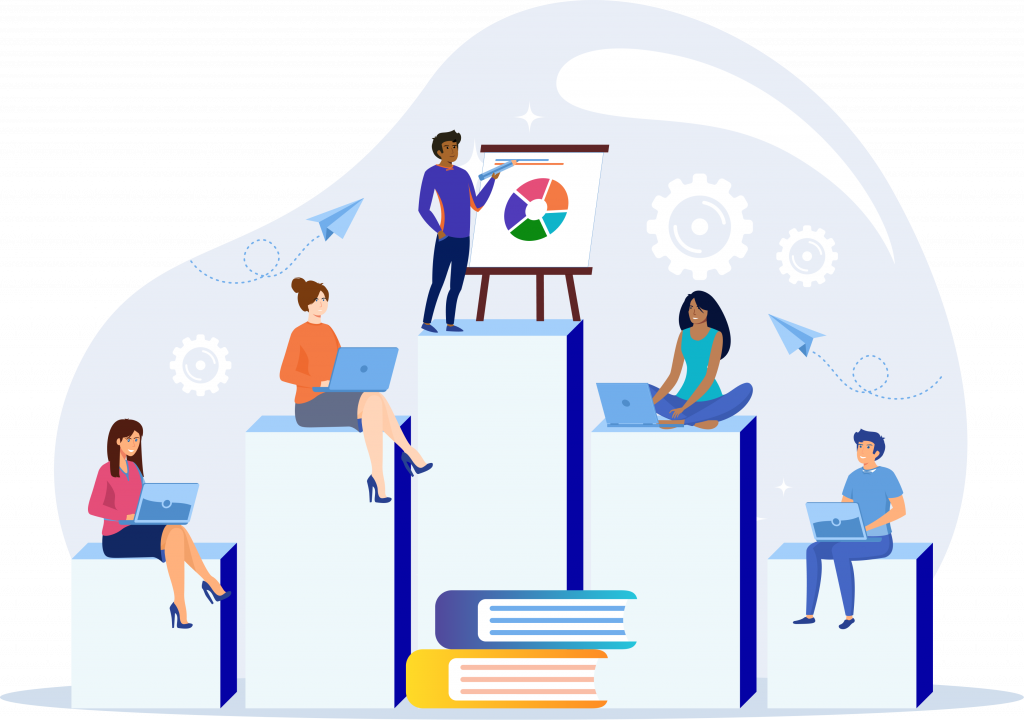 Elevate your organization with learning and development! This guide walks you through the process of creating an effective learning and development strategy for success. Read on and make sure you stay savvy!
Learning and development (L&D) is an important part of any organization's success. By creating a comprehensive plan that aligns with your business goals, you can ensure that your employees find purpose and growth opportunities within the organization.

Assess Your Organization's Needs
The first step when creating an effective learning and development strategy is to assess the needs of your organization. Look at your company's current strengths as well as areas where improvement could be made. Identify opportunities to invest in employee training and establish capabilities to meet the demands of the future. By doing this, you can ensure that your L&D strategy is tailored to fit your organization's specific needs.
Design the Right Training Programs
After identifying potential needs for change, the next step is to design the right training programs. Look at existing employee skills and competencies to create an effective strategy that meets your organization's goals. Consider what type of learning works best for your team and which training methods will have the greatest impact. When it comes to selecting courses, focus on generating measurable results while still addressing key skill gaps. This will ensure that you create an L&D strategy tailored to your specific business needs.
Select Appropriate Learning Technologies and Resources
Selecting the right learning technologies and resources to maximize your L&D strategy will have a huge impact on its success. Consider which tools fit best with your objectives and organization, such as virtual classrooms, webinars, internal document libraries, and e-learning platforms. Both formal and informal types of instructional material can be used, so think about what would work best for each part of the training program. It's important to choose an option that meets both cost and time restrictions while still maximizing returns on investment.
Measure Progress with Comprehensive Evaluation Tools and Processes
In order to ensure the success and effectiveness of your L&D program, it's important to measure progress through comprehensive evaluation tools and processes. Regularly assess the course outcomes, such as employee performance evaluations or questionnaires, in order to determine which training strategies are the most successful. Use this feedback to adjust or improve the existing programs as needed. Additionally, use analytics to monitor the performance of your L&D platform and learn from user behavior in order track progress, identify areas for improvement and ensure a successful launch.
Evaluate, Adapt and Sustain Your Strategy Over Time
It's important to design a L&D strategy that aligns with your organization's goals and business objectives. Evaluating the success (or lack thereof) of your programs is the best way to identify opportunities for improvement. Adjusting elements within your program can help address areas of weakness and achieve better results. Data and analytics will give you deeper insights into how well your employees engage and interact with the learning process, allowing for more accurate prediction of ROI. Once you have a successful program in place, developing ways to sustain it over time will be essential.
Investing in learning and development is not only beneficial for the individual's career growth, but also for the organization. From increased productivity to improved job satisfaction, there are plenty of advantages to dedicating resources to learning and development.

Improved Performance and Productivity
Investing in learning and development can have a positive effect on the performance and productivity of both individuals and teams. Employees who are trained to understand their roles, know how to use their resources effectively, and operate with an awareness of current trends are better equipped to turn challenges into opportunities. Investing in learning and development leads to staff who perform their assigned responsibilities more efficiently and produce higher-quality results.
Cost Savings on Turnover and Recruitment Fees
Investing in learning and development helps organizations save money on costly turnover and recruitment fees. Training employees properly from the start reduces the need to spend money replacing employees who leave due to lack of knowledge or understanding of their roles. Quality training also means fewer hours spent onboarding new employees, saving time for other tasks. Additionally, ongoing investment in employee skill development saves costs associated with hiring new talent from outside the organization.
Improved Employee Engagement & Satisfaction
Learning and development programs are proven to enhance employee engagement and satisfaction. Being part of a learning culture enables employees to develop personally, while increasing their morale and enthusiasm. This type of environment encourages growth, autonomy, and collaborative problem solving – all of which leads to increased workplace satisfaction. Additionally, when employees have access to resources that help them learn new skills and gain knowledge, their confidence is likely to increase along with their commitment to the organization.
Meet Regulatory Requirements & Maintain Quality Standards
Investing in learning and development helps organizations stay up-to-date with industry standards and regulations, as well as maintain high quality standards. By providing relevant training, certification courses, and tailored workshops, companies can ensure that their employees stay ahead of the curve when it comes to acquiring necessary skills and staying compliant with the latest laws. This is especially important for organizations that operate within regulated industries such as healthcare or finance.
Increased Competitive Advantage & Growth Opportunities
Investing in learning and development not only increases your current employee's knowledge, but it can also help you attract the best new talent. By having a high-quality learning and development program, businesses are better positioned to compete for the best employees in their industry. Additionally, by providing employees with relevant training and educational opportunities businesses can fuel growth; a well-trained staff is better equipped to navigate economic changes and capitalize on market opportunities.